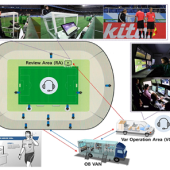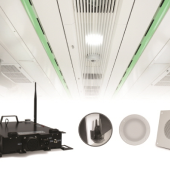 Subway Emergency Broadcasting Communication System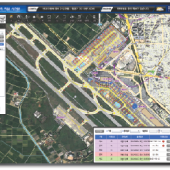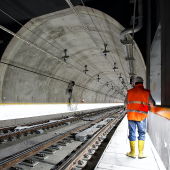 Tunnel Construction Site Usage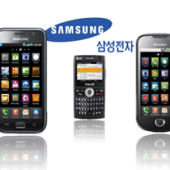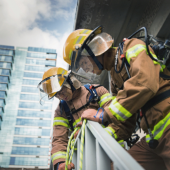 Fire Fighting Team Communication System


VAR System
*Official VAR Referee Communication System technology provider for FIFA
Exclusive communication system for VAR(Video Assistant Referees System)introduced to The Korea Professional Football League, designed basedaround the K-League full duplex referee radio (ACRO-S),the system aimsfor the users (full duplex + semi duplex communication applied) to have asmooth, unhindered voice communication with VAR vehicle outside thestadium.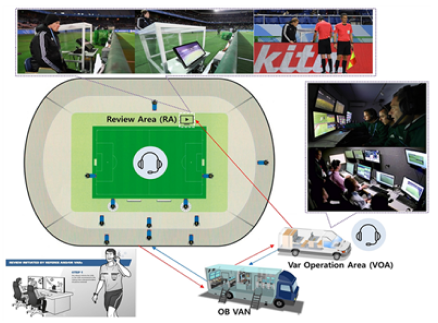 VAR System distinguishing features
Smooth voice communication between users

Real time communication between referee (Chief referee, Assistant referee 1, Assistant referee 2, Stand by, Extra 1, Extra 2) and video referee (VAR2)

All master synced communication

Ad-hoc automatic relay

Noise cancelling for ambient noise
Subway Emergency Broadcasting Communication System

Subway Emergency Broadcasting Communication System Distinguishing Feature
Emergency broadcasting communication system for usage during power outage due to subway fire and other crisis

Automatic relay of 12 hops applied

Composition

Transmitter(RF module): 1-2 equipment are installed in each passenger car

Wireless Transmission of voice signal and voice output through speakers
Malfunction inspection and periodic/non periodic status report function support

Receiver (ACRO-S, company radio): Crew radio (Handheld type)

Voice communication between crewmates with semi duplex voice call
Transmitter status check function
AFSIS-6
Airport Facility Safety Integrated management System for preventionof common safety accidents between aircraft and mobile objects inairport movement area, real time surveillance of power facilitymalfunction, and automatic traffic light control between majoraircrafts land vehicles at taxiway cross section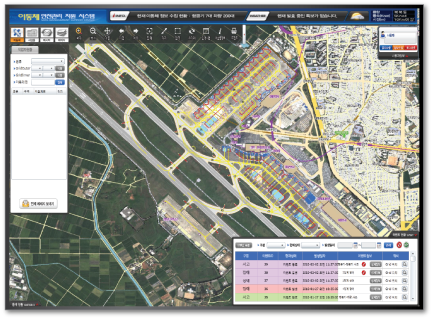 AFSIS-6 Distinguishing Feature
| | |
| --- | --- |
| Prevention of common safety accidents between aircraft and mobile objects in airport movement area | Advanced technology proposition for flight safety and sand safety management |
| Real time surveillance of power facility malfunction | Airside movement safety management, aircraft-mobile vehicle signal control, movement area foreign object safety management |
| Automatic traffic light control between major aircrafts land vehicles at taxiway cross section | De-icing, anti-icing and special support vehicle management, emergency situation response support |
Tunnel Construction Site Usage
In tunnel construction, communication between construction site andoutside field office or outdoor workers is important for safety.However, tunnel environment usually has a poor radio waveenvironment, resulting in difficulty for wireless communication, butinstalling a infrastructure, namely a base station, requires a high costand takes a long time. However, such problem can be easily nullifiedwith the Ad-hoc automatic relay function.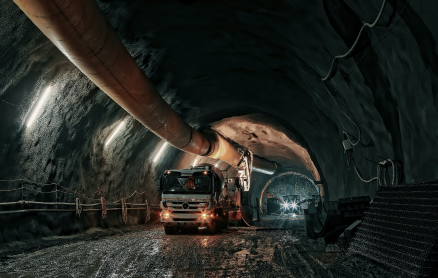 Tunnel Construction Site Radio Distinguishing Features
Facilitates a radio device as a base station, additional equipment not required for communication

Battery usage and outside permanent power source connection support, allowing 24 hours of usage

Variety of external antenna may be installed for a increase of communication quality

Custom made radio can be used depending on the tunnel size, length and other conditions.

Turnkey system provided, allowing simultaneous communication between equipment, tram, and workers inside a tunnel, and outdoor field office and workers.
Cell Phone
Developed cellphone hardware for Samsung Electronics GSM,exported to the United States, Europe, and South East Asia. Alsocertified as an Outstanding Cooperation Company, Insopack hasginned competitive advantage over leading companies intelecommunication. Through reliability in product development,short lead time compliance, and other such efforts, our corehardware capability was able to grow.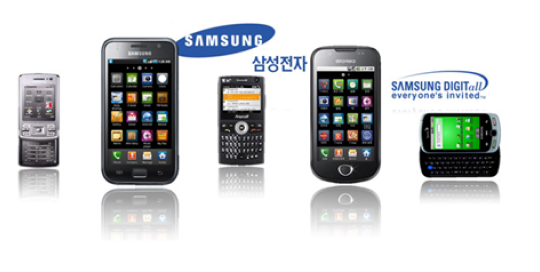 Fire Fighting Team Communication System
During a fire outbreak, fire fighters on fire extinguishing missionmay find it difficult to communicate using a PTT button input withfire fighting equipment on hand. The radio requires advancedtechnology for a hands free communication (full duplexcommunication), and for users to be notified of squad mateswho may be in danger, assess threat and communicate with outsidecommand vehicle.